Music is social!
Sometimes being the most personal thing… music works best when it is social.
Broken links in the chain
We realised that getting music into the phone and sharing tunes that you liked were pain points in the Walkman experience.
Filling in the gaps
We intensely worked alongside Application Planners and Portfolio Planners to be able to fill any gaps in the user journey.
More than just a sub-brand
"Carrying the Walkman badge is a priviledge for any product. "
We communicated internally to all parts of the organisation that just printing the logo does not qualify a product as Walkman.
Walkman first, phone second
In expression and UX, we made it very easy to access music functions using dedicated shortcut buttons, new form factors and secondary displays.
How to play that song?
Before the strategy work, it was a hassle to reach music in Walkman phones, since many of them were made into a Walkman with just graphics and colours.
Phone when closed, Walkman when open.
The result is a full portfolio of devices like the W350 that brought the Walkman Experience directly to the top.
Just one click to play.
Just one click to pause.
A plethora of ideas
As a team, we came up with ideas that will make music controls into recognisable and usable details on every Walkman phone.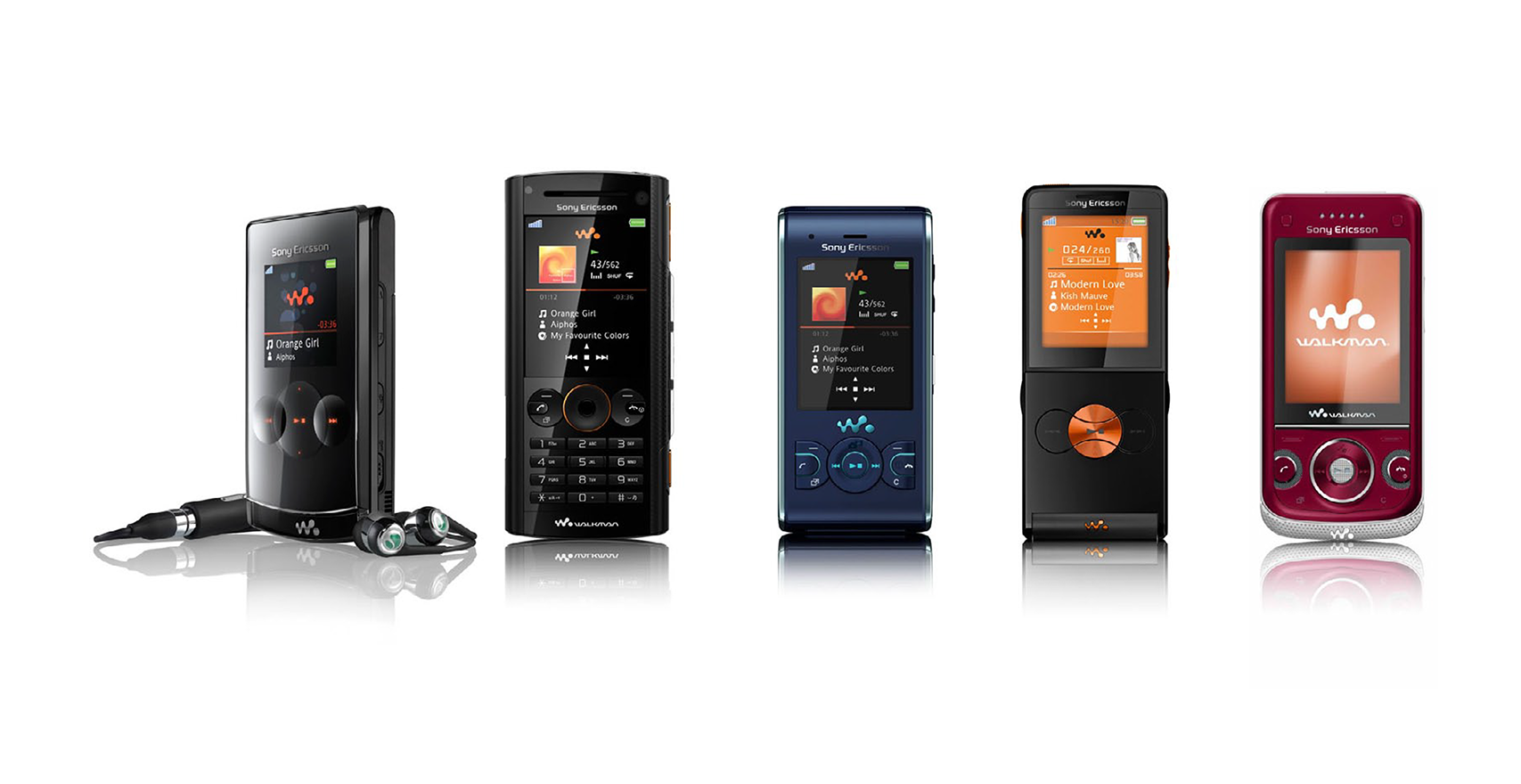 ...and the lineup!
The multi-award winning Walkman phone portfolio showed the results of our hard work and brought hundreds of million euros to Sony Group shifting the profit loss results.